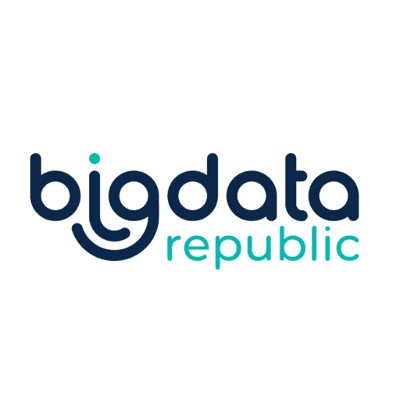 BigData Republic
Coltbaan 4c, Nieuwegein, 3439 NG
We help your organisation grow using Big Data and Machine Learning.
We're a community of seasoned data consultants and specialists. We use a hands-on approach to develop data applications, create predictive models, build data platforms and design infrastructures. We are a strategic partner that helps businesses create impact and value, by leveraging innovative data solutions.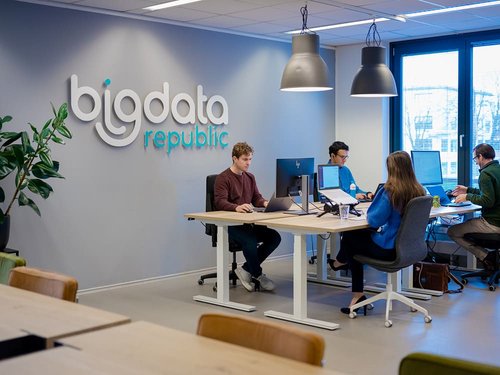 Why work at BigData Republic
Open and informal culture, with a shared love for data, tech and AI
Very interesting client portfolio of major Dutch and international
companies
More than other companies specialized in developing and
productionizing machine learning applications across industries
Strong focus on knowledge sharing & growth
Room to work on innovative side projects
A lot of togetherness, in a team of colleagues that helps each other
Every Friday food, fun and social time at our HQ
Not only working for the client, but also building BigData Republic
into a thought leader
Flexible work-life balance, e.g. for parents
Room to work on innovative hobby projects, such as deep learning
on TPUs, experimenting with MLFlow, or exploring the newest
features of cloud platforms
What we do?
Our story
BigData Republic is a leading data consultancy firm, specialized in data science, data engineering and machine learning technology. As a boutique consultancy, we are different from the large consultancy firms out there, which ensures our quality over quantity approach. Our goal is to be a thought leader in the field. For our clients, we focus on creating business value with innovative data solutions that have sustainable impact.
The beating heart of our organization is our team of experienced data scientists, machine learning engineers, MLOps engineers and data engineers. Our culture is centered around collaboration and growth, and we are motivated by helping others. We love to share our knowledge but we also like to be challenged by each other.
Our client portfolio consists of challenging and well-known organizations, such as Eneco, Nike, KLM, ING, NS, Dutch Police, T-Mobile, bol.com, Ahold Delhaize, Randstad and Yolt. From Monday until Thursday you will be working in the client team on site or from home. Friday is our office day, where the whole team is together to catch up, share knowledge through guilds and knowledge sessions, and have fun.
Projects
We work cross-industry on projects and use cases in e.g. finance,
transportation, retail, industry, utility and the public sector
Our primary expertise is designing & implementing machine
learning models, big data applications, machine learning platforms
& big data infrastructure
Example use cases: demand forecasting, predictive maintenance,
next-best-action recommendation, churn prevention, energy saving
recommendation, yield optimization, transaction classification
We design & build scalable machine learning platforms in the cloud
or on-premise, depending on the client's tech stack, environment
and roadmap
Our data scientists, ML engineers, data engineers and MLOps
engineers work in the client team and provide senior expertise,
sometimes in a (tech) lead role and often coaching others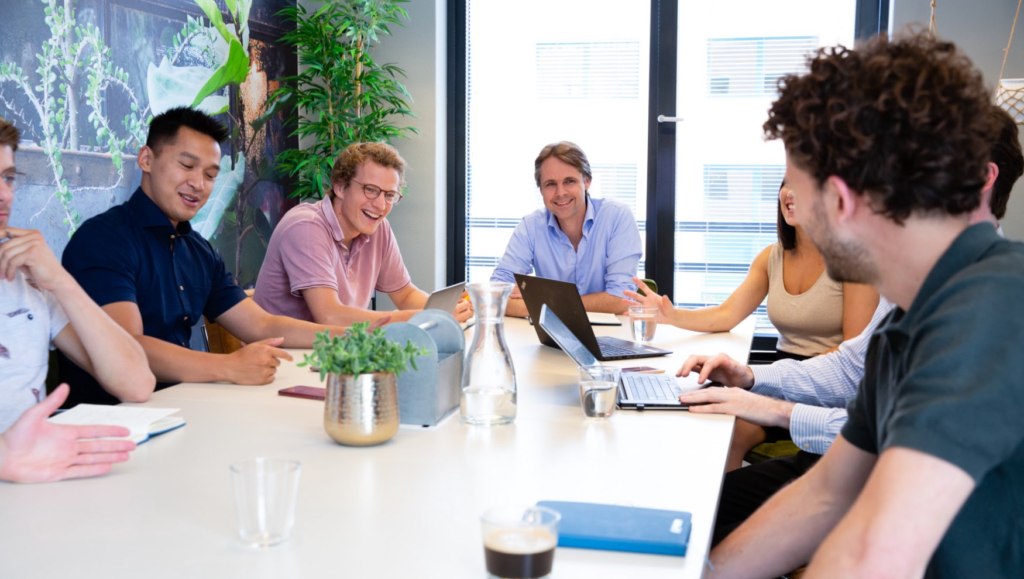 Province

Zuid-Holland

Company Size

11-50
Perks

Flexible working hours
Friday Afternoon Drinks
Tech Stack
Airflow
Flink
Hadoop
Kafka
Python
Spark
Terraform
TensorFlow
PyTorch
Keras
Industry
Information Technology & Services
Vacancies
Didn't find any relevant vacancies?
Interested to receive job alerts when this company publishes new vacancies? Leave your email address and you will be the first to know!