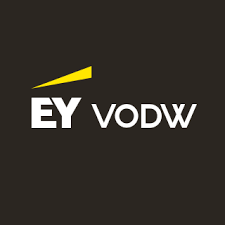 EY VODW
EY VODW supports large companies with customer-focused innovation and digital transformation.
Customer-centric innovation and transformation
Companies that can innovate and transform with a true customer focus are more successful in dynamic markets. With the combined power of customer focus, innovation and transformation, your organization can move faster, have your teams create more value and give your company a dynamic competitive advantage. EY VODW has been helping companies (since 1983) to create the best starting position for sustainable and relevant growth and value creation. We make large companies faster and fast companies larger. From strategy to successful realization. EY VODW is a leader in their category in the Benelux and a center of excellence for EY in other countries.
Vacancies
Didn't find any relevant vacancies?
Interested to receive job alerts when this company publishes new vacancies? Leave your email address and you will be the first to know!