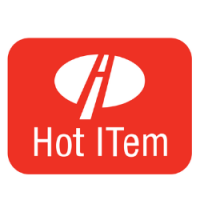 Hot ITem
Hot ITem gelooft in wendbare, datagedreven organisaties die de concurrentie voorblijven door zich snel te kunnen aanpassen aan nieuwe ontwikkelingen. Alles wat wij doen heeft tot doel om de performance van mensen, afdelingen en organisaties onderscheidend te verbeteren. Dit doen wij samen met onze klanten, op basis van kwalitatief goede data en inzicht in de cruciale zaken.
Vacancies
Didn't find any relevant vacancies?
Interested to receive job alerts when this company publishes new vacancies? Leave your email address and you will be the first to know!