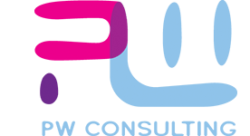 PW Consulting
Success in Business Analytics, that is what drives us!
PW Consulting is the specialist in the field of Business Analytics, including e.g. Data Science, architecture and solution development. We are proud of being successful for more than 30 years and our expertise and experience in almost all areas related to Business Analytics. Ensure the success in all kinds of Business Analysis initiatives is our mission. To accomplish this together with our clients, our consultants have top notch knowledge and experience, are value oriented and skilled team players, whether it is as an advisor, coach, analyst or developer. PW Consulting is best recognized by our open culture, inspiring colleagues and strong focus on stimulating personal growth. Our people-oriented approach brings out the best in our team. We are continuously developing and re-inventing ourselves and consider this a must in the complex and fast developing field of business analysis, data science, data management and IT. Our engagement with our customers is often multidisciplinary and multilevel, including technology and analytics as well as strategic planning and organisational transitions.
Province

Gelderland

Company Size

51-200
Vacancies
Didn't find any relevant vacancies?
Interested to receive job alerts when this company publishes new vacancies? Leave your email address and you will be the first to know!