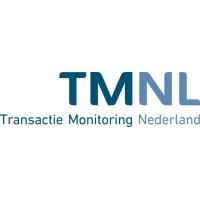 TMNL
Wielingenstraat 2, 1441 ZR Purmerend, Nederland
TRANSACTION MONITORING NETHERLANDS: A UNIQUE STEP IN THE FIGHT AGAINST MONEY LAUNDERING AND THE FINANCING OF TERRORISM
Five Dutch banks (ABN AMRO, ING, Rabobank, Triodos Bank and de Volksbank) have decided to establish Transaction Monitoring Netherlands (TMNL) in the collective fight against money laundering and the financing of terrorism. The TMNL initiative will be an addition to the banks' individual transaction monitoring activities. TMNL will focus on identifying unusual patterns in payments traffic that individual banks cannot identify. The shareholder agreement was signed today.
Province

Noord-Holland

Company Size

11-50
Tech Stack
Hadoop
Kubernetes
Python
Scala
Docker
Vacancies
Technical background in Computer Science, Parallel & Distributed Systems, Artificial Intelligence or similar
Didn't find any relevant vacancies?
Interested to receive job alerts when this company publishes new vacancies? Leave your email address and you will be the first to know!