Permanent
Applications have closed.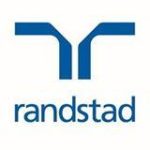 Randstad
Functieomschrijving
Elsevier is a part of the RELX Group, a global provider of information and analytics for professional and business customers across industries.
They help scientists make new discoveries, lawyers win cases, doctors save lives and insurance companies offer customers lower prices. They save taxpayers and consumers money by preventing fraud and help executives forge commercial relationships with their clients.
In short, they enable their customers to make better decisions, get better results and be more productive.
For the coming months Elsevier is in need of a helping hand. Given the large amounts of organizational profile updates that are currently happening they need support to keep with some data entry.
What are you going to do?
Entering data, checking and looking up extra information will be your main tasks. Besides this they also expect that you can help with analyzing data and help them understand this data.
What do you need?
It is very important that you understand the world of Science and it would even be better if you have experience in this world. Besides this you need to have an eye for detail because you will work with sensitive data and you need to be able to work with different kinds of software.
Are you available for the coming three months? Do you have an eye for detail? And would you like to have an insight in a big international company? Than you are the person we are looking for! Apply directly via the button below with a motivational letter and CV. Hopefully we speak soon!
Uiteraard staat deze vacature open voor zowel mannen als vrouwen.
Sollicitatieprocedure
Om te reageren op onze vacatures voer je eenmalig je gegevens in. Hierdoor maak je automatisch een account aan op Mijn Randstad. Vanuit Mijn Randstad reageer je voortaan snel en eenvoudig op vacatures, kun je je gegevens beheren, je sollicitaties of salaris bekijken en nog veel meer.