Permanent
Applications have closed.
Salary: € 6118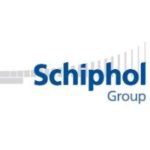 Schiphol
De functie 
At one of the world's premier airports, as a medior/senior data scientist you'll be responsible for extracting more value from our rich data sources, for applying machine learning and for building data products and services.
At Schiphol, you will find a great diversity of data and problems to work on. You will work closely together with the business stakeholders and data engineers.
Be responsible from ideation to production for data science projects.
Define algorithms and models to create new data products and services.
Code and test new algorithms for prototype and production applications.
Identify product ideas, define hypotheses and validate them with data analysis.
Translate data into meaningful insights, both for our users as well as ourselves.
Translate models and analysis in visual and understandable presentations for both technical and non-technical audiences.
Your added value
As a next-generation professional you have a clear vision, courage and focus. Innovation and agile working are an absolute priority. You improve yourself every day so that you can be the best. You are introspective and resilient. You believe that creating a good atmosphere is essential for a successful, respectful and welcoming workplace. Your natural approachability enables you to connect with people. You are passionate about your work, and are curious and open to new developments, with a mindset keyed to possibilities and opportunities. If you also have the following qualifications, then we look forward to receiving your application!
Jij bent
Competencies and skills:
MSc or PhD with Professional or academic experience with Deep Learning, specifically Object Detection with Convolutional Neural Networks.
Analytical and content strength (in DS/DE work field): sees which DS techniques apply to the business problem at hand, able to structure the approach.
A curious mindset and an appetite for learning new things every day.
Team player: strikes effective balance between independence and acting in the interest of the team. We'll be looking for a real 'click'.
Perseverance and a hacker mind-set: no quitting on hard problems and effective dealing with set-backs
We are looking for good programmers (python a must) ad willingness to learn more languages if needed.
Communicative skills: fluent in English is a must. Knowledge of the Dutch language is a plus.
We are looking for people that can explain ML-models to a non-technical audience.
Entrepreneurial, responsible and with a contagious level of enthusiasm.
You are knowledgeable and have experience with:
Machine Learning algorithms and how to implement these on complex data sets. You have a good understanding of the main ML-algorithms like Random Forests, Neural Networks, Logistic Regression, dimensionality reduction techniques, clustering techniques etc..
Tooling Languages: Python (a must), R. Scala are a pre
Python (pandas/numpy/matplotlib/cv2)
Keras & TensorFlow, preferably TensorFlow Object Detection API
Jupyter
Git
Leading and supervising projects with several other data scientists and engineers.
5+ years of experience as a data scientist required.
Onze belangrijkste criteria voor de ideale kandidaat zijn:
We bieden
The role of Data Scientist at Schiphol is a challenging, exciting job in a cornerstone of the Dutch economy that is going through big changes. You work with highly motivated colleagues who are genuinely proud of their work, and are part of a young and inspiring Digital & Innovation leadership team.
We offer:
Competitive salary plus benefits (bonus opportunities)
Mobility allowance
Generous support for personal development.
For a medior: scale 12 between € 4149 and € 5758
For a senior: scale 13 between € 1525 and € 6118.
There is a personal sustainable employability budget (for training, coaching, sports, days off)
Bring Your Own Device budget, and the opportunity of an exciting next step in your career.
Interested?
If you have any questions about this job vacancy, please contact Evelien Vleems at Evelien.Vleems@schiphol.nl
If you have questions about the application process, please contact our recruiter Ruben van Muilwijk at Ruben.van.Muilwijk@schiphol.nl