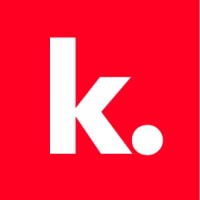 Data Analyst (Business Operations)

​​​​​​​
kevin. is different. While everyone was talking about a payments revolution, we hit reset. We're rebuilding financial transactions from scratch. So they're faster, more efficient, and more secure for everyone. Our global team of experts has already made first-of-a-kind breakthroughs, creating account-to-account payments in-app and in-store. But we're just getting started. We need driven people who see, show, and build different because it's time to scale up. So, if you want a fast, fresh, and flexible place to grow, be bold. Join kevin.
As our new Data Analyst (Business Operations), you will:
Join the Data team where we provide analytical and number crunching assistance across the organisation. Our input at kevin. ensures that every department and team has the required information to make informed decisions and empower them to operate at maximum efficiency.
Streamline the problem solving process from a business question to a reasoned advice.
Develop a deep understanding of our product and translate it into a clearly understandable format – should it be a written analysis, a BI visual, or a simple table.
Assess both client base growth as well as their retention and create forecasts based on key performance indicators.
Support different business functions (sales, marketing, etc.) and their respective stakeholders by providing insights and visualising data using Business Intelligence tools, including setting up dashboards, creating and documenting data collection procedures.
Work in tight collaboration with Product and Business Analysts to track business performance and devise strategies for other departments, including Product, Sales, Marketing and other.
Collaborate with Data Engineers, Developers, and other stakeholders to make sure that required data is captured and well-structured.
Analyse internal processes, identify optimisation opportunities and assist business analysts with implementation of required changes.
Create data models for analysis and reporting by determining relationships between tables from the database.
What you need to be successful:
3 years experience in a Data Analyst or similar role.
Strong analytical skills.
Strong knowledge of SQL.
Ability to understand complex ecosystems and switch between contexts.
Experience with Tableau or a very good understanding of other visualisation tools is a must.
Strong collaboration and communication skills (both verbal and written).
Fluency in English.
Experience with/in the payments industry and/or fintech would be an advantage.
We only hire the very best talent from across Europe and beyond. It's a competitive landscape so our salaries and benefits are equally competitive. Our comprehensive benchmarking means our renumeration for this role ranges from €3300 to €3900, based on your experience and competence, but if you've got something extra-special to bring to the table, let's talk!In addition to a competitive salary, you'll also get:
Private Health Insurance.
Freedom to create, innovate, and make impactful decisions with full ownership of your tasks and decisions.
The latest Apple MacBook and accessories to help you deliver great results.
Work with talented and committed team members who are the best in their field, from across Europe.
kevin.'s advanced A2A (account-to-account) payment infrastructure solution was created to swiftly change costly card payments to payments linked directly from customers' bank accounts without using any third-party providers. kevin.'s technology scales to businesses of any size and across industries, including retail, parking, fashion, car-sharing, deliveries, insurance and many more. kevin. focuses on mobile and POS payments where customers predominantly pay using cards currently. Its payment infrastructure is based on open banking – regulated by the European PSD2 Directive – which requires all banks and financial institutions in the European Economic Area to open their API for licensed third-party providers. kevin. develops only own connections to the banks without using any third-party aggregators.
Currently, the Company supports more than 6,000 merchants in 15 markets, including Sweden, Finland, Poland, Spain, Netherlands, Baltics and Portugal, where the company has a coverage of more than 85% of bank customers. kevin. has a team of more than 300 employees in 20 countries and plans to expand its workforce to 1000 employees by 2024.
Type of Company

Inhouse

Function

Data Analyst

Expertise

3+ years

Language

Dutch Language Not Required

City

Amsterdam

Province

Noord-Holland