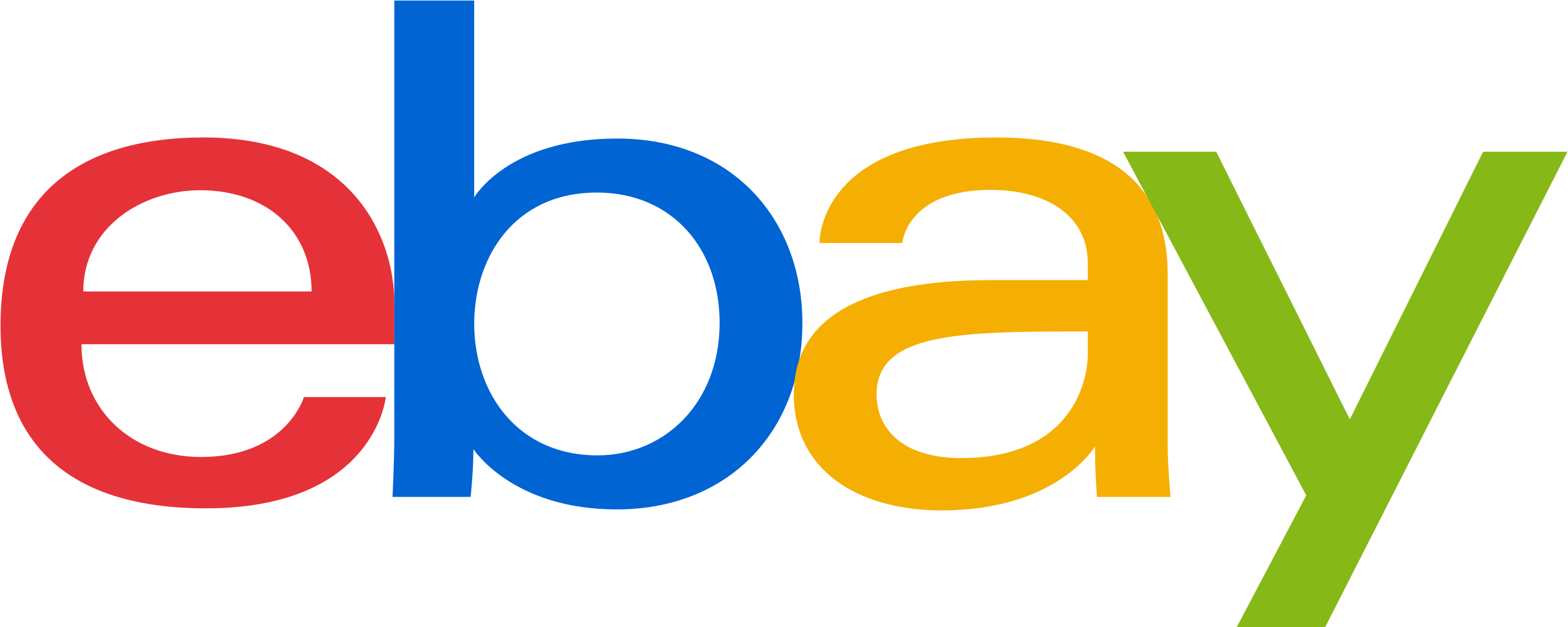 Senior Data Engineer/ Machine Learning Engineer
eBay Classifieds Group (eCG) is now part of Adevinta, an innovative leader in digital marketplaces spanning 17 countries. We're all about matchmaking, and our sites help people find whatever they're looking for in their local communities. Every connection made or item found makes a difference by creating a world where people share more and waste less.
As a global network of loved local brands, including Marktplaats in the Netherlands, mobile.de in Germany and leboncoin in France, our team of over 6,000 employees are there to make things better, safer and easier for the people who choose to visit and use our marketplaces every month. And we do that by being experts in our field, basing improvements on data and bringing together our network of talented teams.
About the team:
The First Party Advertising technology team (iCAS) is looking for a Machine Learning / Data Engineer to strengthen the team. We are building an internally used advertising engine combined with seller tools, to deliver shopping listings to the multiple platforms we have within the Classifieds Group. Some of our complexities is the high traffic and volume demand, high uptime, handling click-fraud and optimising the listings being shown.
We do this through a technology stack mainly running through Go-lang based microservices, with eventing on Kafka, reporting on Clickhouse and Datastorage on MySQL. We run these services through Nomad on our own private cloud, and we handle the dev-ops activities such as deployment (Github, Jenkins), uptime (lot's of 9s), monitoring (Prometheus, Pagerduty, Grafana) and maintenance as well. Our frontend is based on NodeJS and Knockout. This stack is in constant evolution and flux to support growth as well as our own efficiency
Some numbers:
Up to 10K events per sec per service.
System handling up to 5000 searches per second.
Over 10m live Listings
Serving the biggest classifieds sites in CA, DE, NL and BE
End-to-end ownership of the seller's journey, from the shop around the corner to big retail brands
The role:
Your initial role in the team is to help in-house an externally developed auction simulation and auto-bidding engine based on Reinforcement Learning (Soft Actor Critic). You will take the lead on moving this from Proof-of-concept to fully integrated into our main product and infrastructure, together with the rest of the team of Backend and Devops Engineers (Go-based). Long term our goal is to expand on our Machine Learning infrastructure, as well as explore new venues on machine learning (either iterations or new possibilities).
If you are a good practical data engineer with affinity in both maintaining machine learning infrastructure and model development, come work for us! You won't regret it.
What we are looking for:
BS/BA level of thinking and cooperation
Experience with Machine Learning on large datasets.
Experience with Software/Data Engineering on large data sets
4+ years of work experience in the field of data engineering/machine learning
Proficient in Software Development (Python at least, lower-level languages are a pre)
Willingness to both teach others and learn new techniques. Good leadership and communication skills.
Participate in the on-call rotation together with the rest of engineering (we run what we build)
A can-do attitude (sarcasm is allowed) and drive to solve problems for our partners and customers
What we offer:
Meaningful Work: We are a diverse, international, highly skilled and passionate team committed to a world where people share more and waste less. Every day you will have the opportunity to make a huge difference for our users, customers as well as shape the future.
Flexibility: We believe that work is what you do, not where you do it. So we provide mobile work and flexible hours that gives you the autonomy, and scope to set your own working patterns and agendas. We empower our teams and people to decide which key moments they want to spend face to face, instead of fixing a number of office days.
Work-Life Balance: Our people really do come first and we have lots of options for greater work-life balance including, four weeks work from anywhere per year, part-time work, and additional three months fully-paid parental leave time.
Growth and Development: We are a global organisation who truly believes in growing our people. To support this we offer lots of development and training opportunities and provide a budget for our team members.
Competitive Compensation: We know that our people are the key to our success and our compensation packages reflect this.
Connection and Inclusion: Our culture is the glue that holds us together. We believe in making meaningful connections and creating an inclusive atmosphere with lots of opportunities to connect both in your day to day work and through social team activities (online and offline).
Benefits
Benefits are an essential part of your total compensation for the work you do every day. Whether you're single, in a growing family, or nearing retirement, Adevinta* offers a variety of comprehensive and competitive benefit programs to meet your needs.
Covid-19
People are the heart of Adevinta*, and their health and well-being are our first priority. We continue to monitor local government guidance and partner closely with medical advisors to determine the safest and best next steps for everyone. We will discuss the particular case for your region during the interview process. As a general rule, interviews will be completed remotely over video calls.
City

Amsterdam

Province

Noord-Holland

Language

English

Function

Data Engineer

Expertise

Senior (4-6 year)

Industry

Internet
Dashboarding & Visualisation

Grafana
Permanent