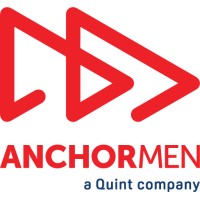 Medior Data Engineer
Job description
Join one of the leading Data & A.I. consultancies in the Netherlands and work on challenging projects for large organizations. We believe that data is only valuable when it's activated. We build and deliver data driven solutions in Java, Python or Scala using technologies like Spark, Kafka, Elastic, Tensorflow, Sci-Kit learn and Cloud-native components (Azure, AWS).
Our experts in Artificial Intelligence, Machine Learning and (Big) Data create customizable solutions that bring business value to our clients. To meet the demands of our growing customer base, we are now looking for a Medior Data Engineer to strengthen our team.
As a Medior Data Engineer, you will usually contribute to several projects simultaneously. It could mean that you work independently or as part of a bigger project at one of our clients. Working on our Data Hub Solution or coaching Anchormen trainees could be also one of your roles, if you have a knack for it!
Who are we?
Anchormen is part of Eraneos group, an international group with more than 800 employees, providing complementary consulting and implementation expertise. We drive our clients' digital transformation in an even more targeted and comprehensive manner. We're an independent company, offering a complete portfolio from strategy and technology to implementation. We offer services around the globe but have a thorough local knowledge. We don't just stand on the sidelines; as a team we are committed to achieving your goals and accelerating your digital transformation.
Job requirements
A Bachelor or Master's degree in Computer Science or Software Engineering
A minimum of 2 years of experience as a Data Engineer
Experience as a Software Engineer (Python, Java or Scala)
Experience with technologies such as Spark, Kafka, Hadoop, Elastic, Docker and Kubernetes
Experience with Azure or AWS
Experience with Agile/Scrum
Excellent command of the English language
Fluent in Dutch is a plus
We only consider NL based candidates – Not NL Based? Your application will not be considered!
Salary and Benefits Package
A competitive salary based on your skills and experience
8% holiday allowance
Bonus
Transportation allowance
Excellent pension scheme
25 Holidays
5 Training days per year (Time + Budget)
Laptop/Mac + Mobile phone
City

Amsterdam

Province

Noord-Holland

Language

Dutch, English

Function

Data Engineer

Expertise

Medior (2-4 year)

Education

BSc

Industry

Management Consulting
Permanent